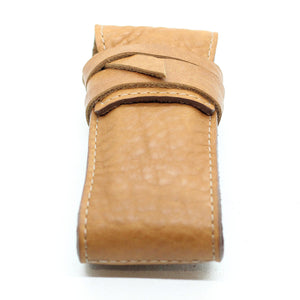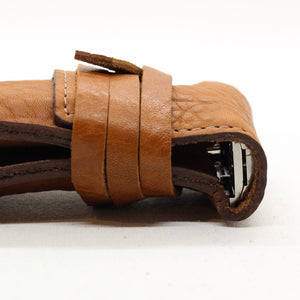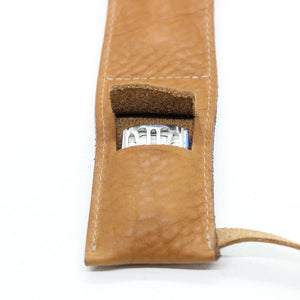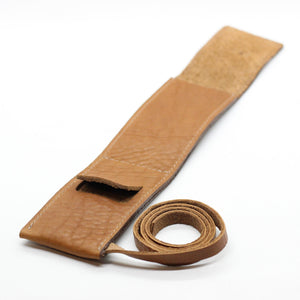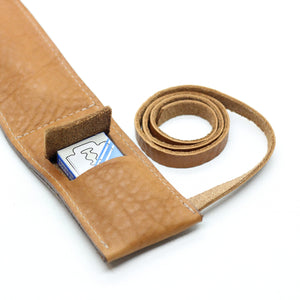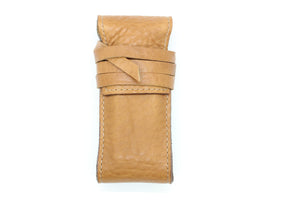 Leather Case - MN13
Safety razor leather case for Cx razors. We named this case "MN13" after the world renown moonshine whiskey that was made in Stearn's county Minnesota during the 1930's prohibition... "Minnesota 13".

"Minnesota 13 was the name given to the corn liquor moonshine, distilled on many central Minnesota Stearns County farms. It became well known across America and Canada as "Minnesota 13", a premium quality twice distilled and properly aged whiskey, (said by many to taste remarkably like "Canadian Club").....One story for the origin of the name says it came from a producer who hand-lettered his labels because he was proud of his product...."
Our leather case is handmade in Minnesota, USA. It is made from a soft brown leather to protect your Cx, the color is a whiskey brown(although the original "Minnesota 13" was a clear whiskey).
The minimalist design is Ideal for travel or if you prefer to store and protect your razor in a drawer...the design includes an added pouch, with an added flap, that will fit a pack of razorsblades and/or an additional base plate.
The soft leather will mold and age over time to the shape of your Cx razor and kit.